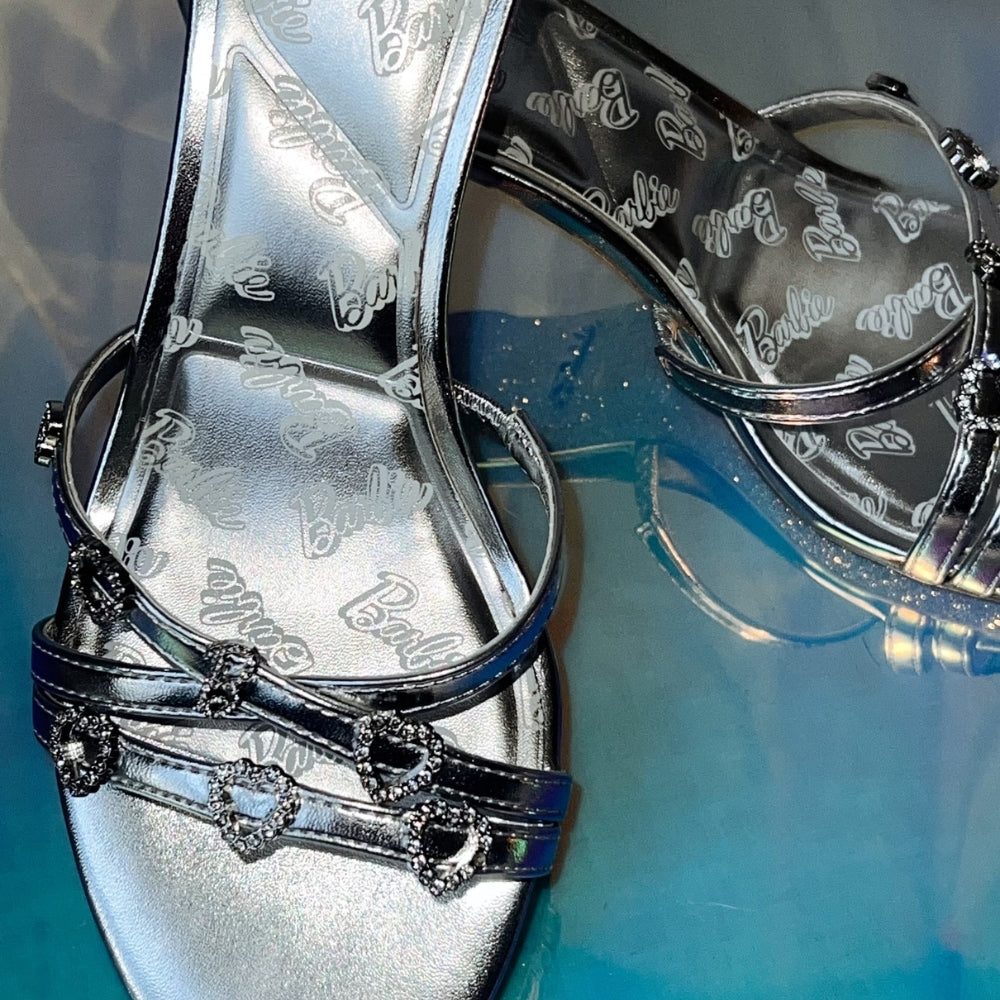 I'm definitely a Barbie girl
Growing up, my favorite way of playing was with my Barbie dolls. I spent hours after school and on weekends dressing my Barbies, decorating her home, and coming up with her dream life story. To me, Barbie is a beautiful fantasy. She has the best closet, a dreamy boyfriend, and a cutting-edge Malibu dream house. I mean, what more can a girl want? With the recent marketing for the Barbie movie, I felt inspired to curate and share ways to incorporate more of Barbie's feminine and fearless spirit into our everyday style. From this point forward, let's worry less about our insecurities and push some boundaries. Time to channel our inner Barbie! 
For the Barbie on the go
 When traveling, running errands, or working from home, Barbie's athleisure looks will always include a bit of glam in them. Therefore, A Barbie girl's obvious choice is rocking a pink Juicy Couture blinged. out tracksuit. Worried that the Juicy resurgence in popularity won't last? Don't be. According to me and Barbie, a Juicy Couture tracksuit is not a trend; it's a classic.
Other Barbie approved athleisure wear: 
Paradise pink pieces by Alo Yoga, for the Barbie that wants to do pilates after work!

Ballerina inspired athleisure pieces by Port De Bras for the Barbie that is always on her toes!

The 365 hoodie and tracksuit in Tourmaline Pink by Pangaia. This brand is eco-friendly which Barbie loves. 
Image source: Pinterest
Image source: Juicy Couture
Image source: Juicy Couture
For the fancy Barbie
Elegant, glamorous, and of course, pink. For the Barbie girl with a wedding, gala, or even the ballet. Don't be afraid to wear Barbie's favorite color to your fanciest events. Chances are, most people will be wearing black, ensuring your beautiful Barbie self will stand out. 
Barbie-approved evening wear brands: 
Nana Jacqueline: A brand with the most whimsical and romantic pieces. 

Loveshack Fancy: For pink patterned bohemian style eventing wear.

Cult Gaia: Intricate and unique evening pieces. The designer's father has ties to the BRATZ doll which explains her use of doll fashion inspiration. 
Image source: Pinterest
Image source: Nana Jacqueline
Image source: Nana Jacqueline
3. For the sultry Barbie
A Barbie girl always loves wearing something beautiful and romantic, even when going to bed. She loves silky and sheer fabrics and bust and bum accentuating styles. And no, she doesn't do it for Ken; she is more intelligent and more confident than that. She does it for herself! Even if you don't put on a Barbie-approved pair of pajamas or lingerie piece every night for bed, let's give ourselves an ego boost and commit to Barbie-fying our sleepwear at least once a week. 
Barbie approved sleepwear brands:
Skims romance collection for ultra-feminine and sheer pajamas. 

Nadine Merabi pajamas for the Barbie who loves feathers.

We are HAH for eclectic and eco friendly lingerie and pajama styles. 
Image source: pinterest
Image source: Skims
Image source: Skims
"I'm a doll but I still wanna party"
4. For the Party Barbie
Because who doesn't love dancing the night away? Preferably somewhere pink, of course! When Barbie hits the town, you can bet she is wearing some sequins. A faux fur jacket is a must in colder temps, and remember some chunky bling! 
Barbie Approved Party looks:
A silver metallic tube top and pant

A monochromatic pink look with a light pink feather top and a bright pink pant

A light pink silky set with a faux fur jacket over it

Pink cargo pants and a corset top

A skin-tight midi dress with faux fur jacket 
See below for Barbie-inspired party outfits and click the image to shop the looks. 
Image source: Pinterest
1 comment
I also loved playing with Barbie dolls as a kid and taking you and Gab to Toys R Us and picking out Barbies 💖. Great blog
Leave a comment