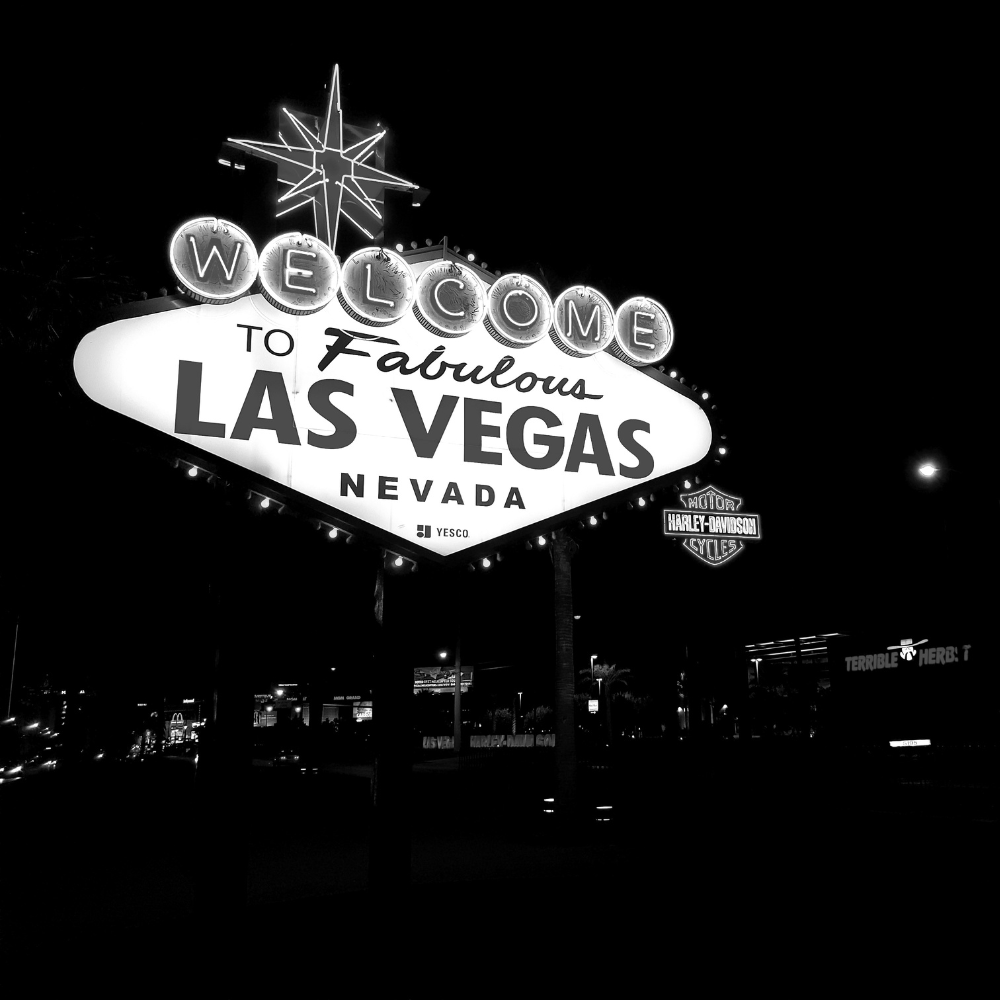 Win big in Viva Las Vegas!
My family and I went to Las Vegas this past December and we had a blast! I have had the pleasure of visiting "Sin City" since I was a kid as my dad would often take us along on his business trips. The great part about Las Vegas is that you can travel "around the world" just by walking the strip! The shopping in Vegas is unparalleled and you can also find some of the world's best restaurants here. Get ready to reset, indulge and explore Viva Las Vegas! 
Download your 3-day trip itinerary: LAS VEGAS, NV
What we did on our family trip to Las Vegas
1. Drag Brunch at Se ñor Frogs located in the Treasure Island hotel. We had SO much fun! 10/10 experience!
2. Dinner at Carbone in the Aria. The spicy rigatoni did not disappoint and YES they have gluten-free pasta for those with allergies like myself.
3. Shopping at the Wynn, or window shopping, is a dream. The new Gucci store is a must-see. And, of course, I had to stop at Chanel! You will find a row of high-end designer shops here. Although I have never stayed at this hotel, I would like to in the future. The flower garden in the center of the lobby is absolutely stunning and an excellent backdrop for photos.
4. Cocktails on the rocks (literally) at Minus5 ICEBAR in the Venetian hotel. Even though I HATE being cold, this was such a fun experience. Bring your best faux fur and visit the coldest bar in Las Vegas - you won't regret it! 
5. Grab a coffee or tea from the Hello Kitty Cafe in the fashion show mall. This mall is HUGE and is the perfect stop if you need any last-minute outfits. I particularly loved the House of CB section in Nordstroms. Not to mention, if you want to make a dispensary run when you are at this mall, Planet 13 is right down the street from here. 
What to Wear in Las Vegas
Deciding what to wear on your vacation to Las Vegas depends on two things. One is the time of year. We were there in December and had to pack pretty warm clothing. I have also been there when the heat is incredibly strong in the summertime, meaning you shouldn't bring clothes at all, LOL. The other factor is the vibe you are going for. I was here on a family trip, so I went for an elevated cool girl look; however, you can be casual, sexy, and simple. It all flies in Las Vegas! 
If you need outfit ideas, check out my closet on LTK, which is linked below.
Here's a full list of places to check out in Las Vegas by Category!
Restaurants:
Sushi: Sushi samba in the Venetian hotel, Catch in the Aria hotel, Sushi Roku in Ceasar's Palace
Italian: Esther's Kitchen, Carbone at the Aria, Lavo at the Venetian hotel
Plant-based: Crossroads kitchen in Resorts World
Breakfast: Eggslut in the Cosmopolitan, Jardin at the Wynn, Mon Ami Gabi at the Paris hotel
American: Beauty & Essex at the Cosmopolitan and STK Steakhouse at the Cosmopolitan
Mediterranean: Estiatorio Milos
Best hotel to stay at: 
My favorite is the Venetian Hotel but I would also like to stay at the Wynn. 
Best shopping: 
Upscale: The Wynn, The shops at crystals (LOVE), Caesar's 
Everyday: Fashion show mall
Best pool party: 
The Encore pool party is always a good time
Best places to gamble: 
I am not much of a gambler (I hate losing money) but I like the casino in the Venetian and the Aria
Other activities to try: 
Driving RZR's in the desert, indoor skydiving (I want to try this someday but also have anxiety with enclosed spaces), getting a tattoo (I have done this before in Vegas LOL), Minus5 ICEBAR, Indoor rock climbing at canyon ranch inside of the Venetian. 
I hope you win big in Vegas! 
XX B
Leave a comment